Powerful SEO Framework – Baked Right In
We're SEO people. What does that mean? It means that even if we aren't performing SEO duties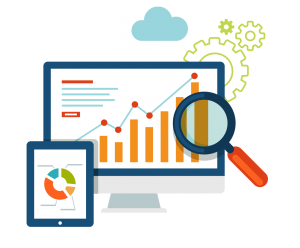 for you on an ongoing basis, we're still going to make sure that you hit the ground running. That means we'll tag each page the right way, create powerful SEO content and ensure that you have the best SEO framework available. That way, no matter who's doing your SEO, (we hope it's us!) they won't have to battle with a poorly designed framework. Instead, your site will have everything it needs, from a technical standpoint, to rank well.
So, What is a Powerful SEO Framework?
While we aren't going to cover everything here, we do want you to understand what a good SEO framework is. First, you must have a mobile friendly design. One that is either responsive or adaptive. Yes, you can have a separate mobile site but there are many reason why you shouldn't go that route and is the reason why every site we create is responsive/adaptive.
Secondly, any good website should make it easy to add title tags, canonical URLs, descriptions, image tags, micro data and more. Every website we build does. Also, any good SEO framework should include an XML site map that keeps Google and other searches up to date with what your website is all about. Check.
Other Important Factors
Search engine friendly URLs
Robots meta configuration
Custom 404 error page
Easy webmaster set up
Image site maps
And more!
Contact Us To Learn More